Main content starts here, tab to start navigating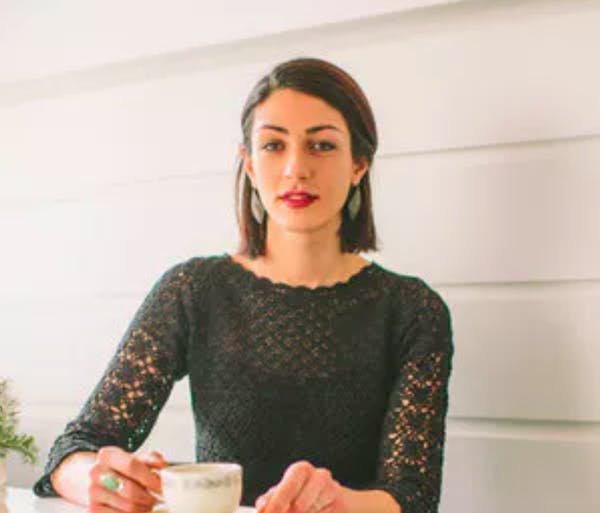 Katrina Jazayeri
Proprietor
When Katrina Jazayeri founded her restaurant and hospitality company, Juliet, in a small storefront in Somerville, MA, she was turning her background in social justice and engineering, and her interest in public health into a dream come true—a restaurant that pays its staff a living wage. She has made her name quickly in one of the fastest growing dining markets in the country while fighting the long-held traditions of underpaid and undervalued jobs in the service industry.
Before founding the multiple award winning independent restaurants she would become known for Jazayeri trained under Liz Vilardi of Belly Wine Bar, The Blue Room, and Central Bottle, and developed an appreciation for and willingness to work from the ground up, scaling purposefully and attentively, under JJ Gonson of Cuisine En Locale. In 2014, she was named to Zagat Boston's 30 Under 30.
Championing a diverse and supportive career-oriented workplace, Katrina involves her staff in a profit-sharing arrangement that offers practical financial literacy with the goal of empowering her employees to ultimately play a role in the development and growth of the business — and their own personal and professional development along the way.
Prior to her career as a restaurant entrepreneur, Jazayeri attended the University of California at Santa Cruz, and counts among her early work experience a social enterprise incubator, as well as leading urban health initiatives. These developed Jazayeri's approach and commitment to address problems of equity, access, and career development with business-based solutions.
Wielding technical skills of professional service, wine curation, and multi-stakeholder strategies of sustainable capitalism; Jazayeri uses the industry she loves, and that has captivated the attention of so many, to develop a strong foundation of respect, dignity, and success in order for a growing team to take responsibility for crafting the stories of their own potential.
Her small restaurant in the neighborhood where she lives has been received with acclaim from every major local critic as well as being named one of the best new restaurants in the country by Bon Appétit magazine, Restaurant of the Year by Eater Boson, and more. Katrina was also honored as one of Eater's Young Guns of 2016 and was awarded a coveted Legacy Award from Les Dames d'Escoffier in 2018.
With the addition of Peregrine at The Whitney Hotel in Boston's Beacon Hill, opened in 2019, Jazayeri presents a personal and curated selection of wines, hand selected, featuring prominently small vineyards and winemakers, women-led wine production, and sustainable winemaking methods, all complementing the style and skill of the chefs in the kitchen, but also standing alone as an experience of discovery all on their own.
Jazayeri's is a life of nuance and variety, her handmade fashions, Post Oak Designs, are headlined by the custom aprons that have been coveted by chefs, restaurateurs, and other craftspeople since their introduction in 2014. Her craftsmanship can be seen and felt throughout the restaurants and beyond, and she is the lead designer for the magazine, of Juliet, as well as the company's other publishing projects.