Main content starts here, tab to start navigating
Menus
To place a pickup or delivery order please CLICK HERE.
Peregrine is currently offering patio dining as well as take out options, including ready to eat items, grocery and pantry, wine and beer, meal kits, and more.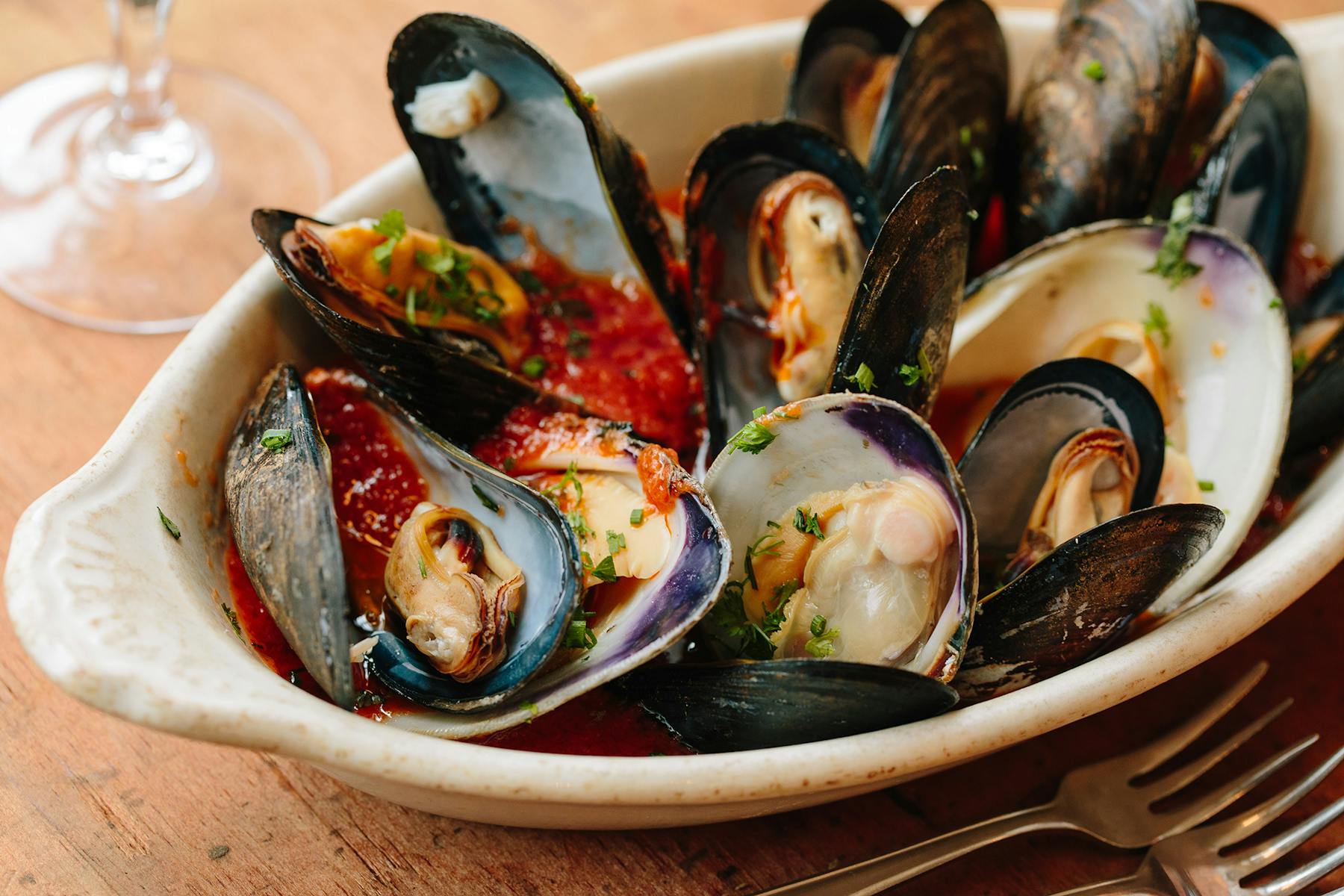 Lunch and Dinner Menus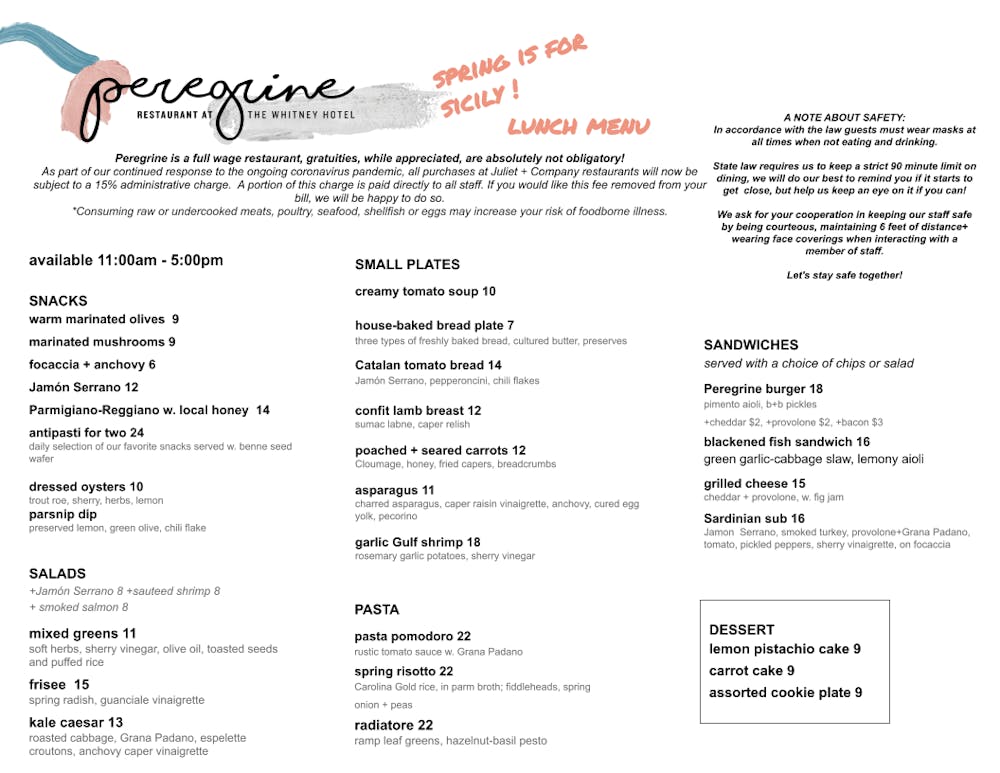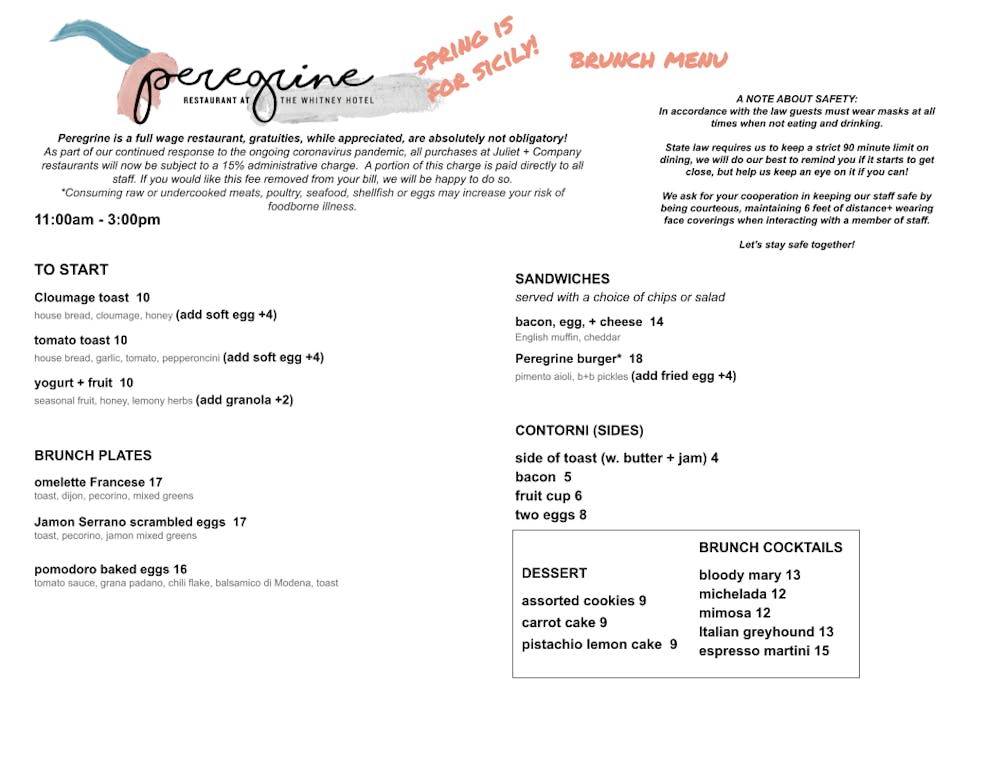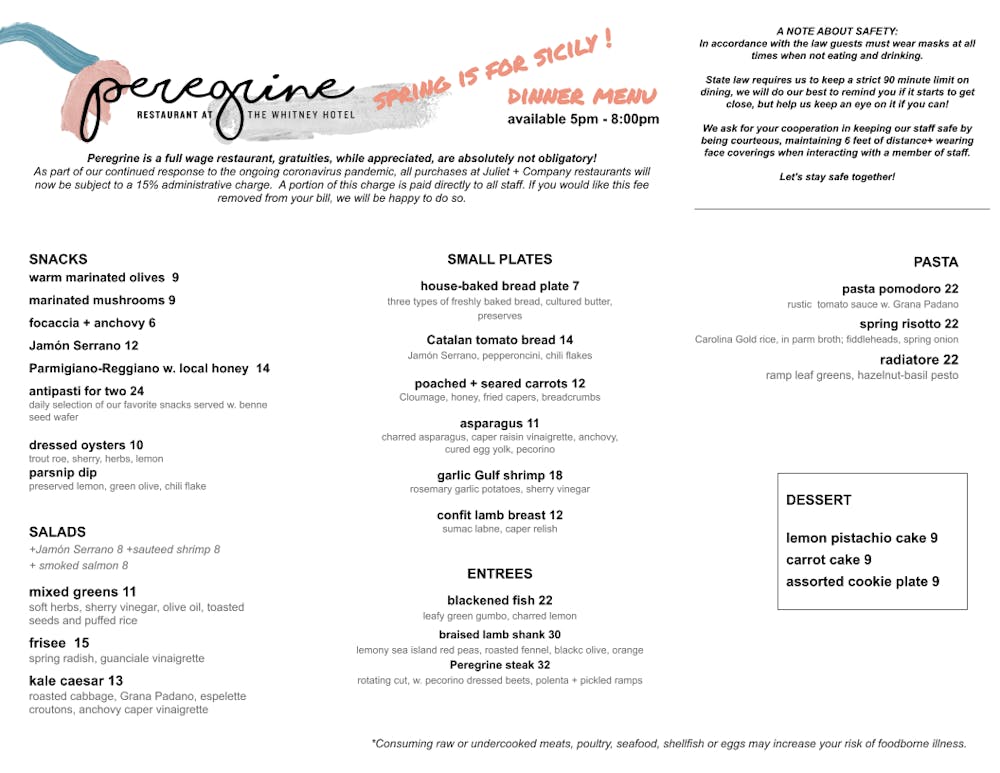 As part of our continued response to the ongoing coronavirus pandemic, all purchases at Juliet + Company restaurants will now be subject to a 15% administrative charge. With limited capacity and social distancing measures in place to keep our staff safe, along with the increasing costs of packaging and PPE, this charge will help offset the cost of doing business right now. As always, staff are paid full wages at Peregrine. We appreciate your understanding.