Main content starts here, tab to start navigating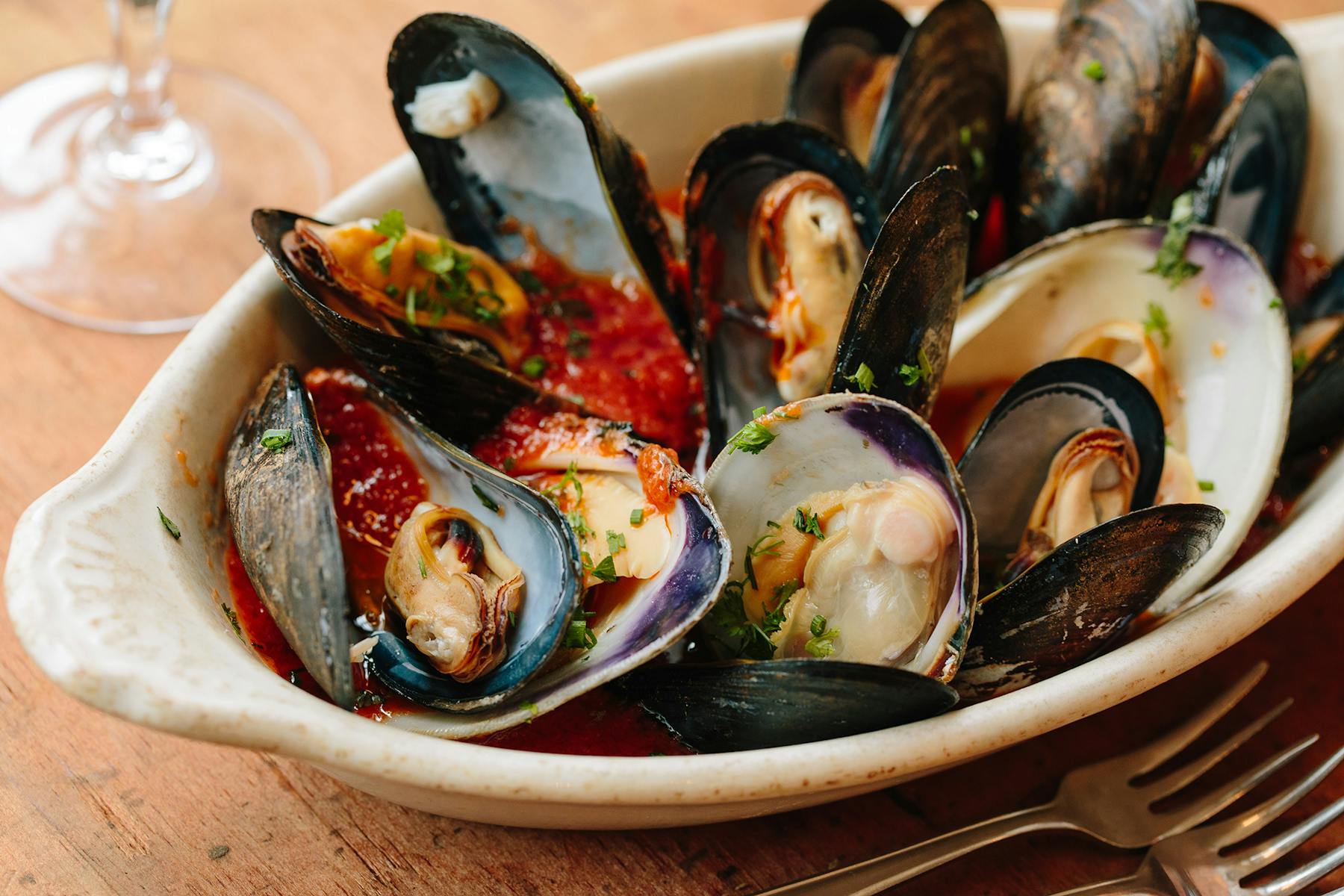 "Peregrine elegantly holds back the tide of Boston's restaurant chainification. The Juliet team brings insistent Mediterranean flavors to a posh Beacon Hill setting."
-BOSTON.COM (restaurant review)
"Does it succeed? Let's put it this way: After my first visit, Peregrine quickly became a place I found myself craving."
-BOSTON MAGAZINE (restaurant review)
"Peregrine will emulate the hospitality of Juliet — a 2016 Eater Awards winner for restaurant of the year — with the same profit-sharing program, whereby staff earn living wages above state minimums, and diners do not tip on the cost of meals. The venture is a bit of a homecoming for Lewin, who spent years as the executive chef of Beacon Hill Hotel & Bistro."
— EATER BOSTON
"Josh Lewin and Katrina Jazayeri have built a neighborhood dining destination with Juliet, a seasonally-driven, experimental restaurant in Somerville that landed on Bon Appetit's 2016 Best New Restaurants list. In the spring, the two will launch a new restaurant: Peregrine at The Whitney, a forthcoming 66-room luxury hotel in Beacon Hill."
"Juliet has the ambition and skill of a destination restaurant...almost a dream restaurant"
— BOSTON MAGAZINE, REVIEWING JULIET
"One thing is guaranteed: this will be personal, energetic cooking, that's truly one of a kind"
— BON APPETIT, REVIEWING JULIET